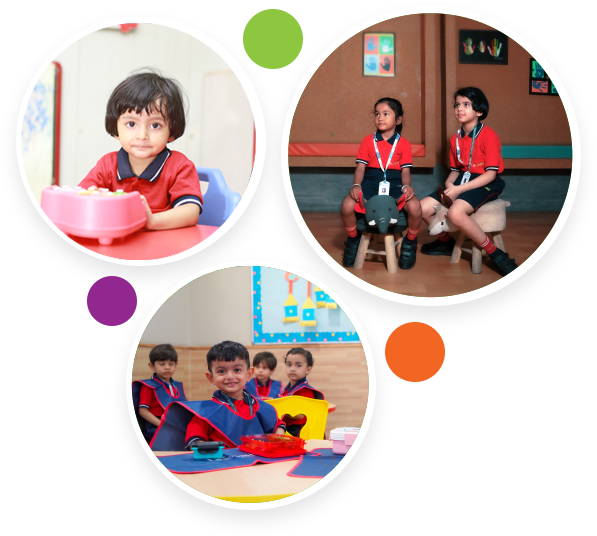 Why La

Creme?
Make them bright from the start
A sincere aspiration of guiding the young generation to success!
We at La Creme adopt a versatile approach to teaching that incorporates contemporary methods and at the same time maintains traditional values.
Our highly capable team of staff with a set of essential job skills and competencies enables us to ensure that all of our children continue on to the next stage of their education with a genuine enthusiasm for learning.
We endeavour to provide a safe, happy and caring setting where kids build up the confidence to thrive.
We put emphasis on developing successful relationships between parents and carers, to facilitate each child's learning and development.
Provide a comfortable and homely environment with an emphasis on innovative milieu, and work hard enough to ensure the tot's well-being is at the heart of everything we do.
Passionate teaching alongside nurturing encourages all children to have positive outlook, make choices, question and explore, and ultimately become happy and independent individuals.

Toddler Care
Uplifting the intelligence and acumen; one child at a time.

Play School
Promoting social-emotional growth for the development of the whole child.

Day Care
Enriching early childhood education for advancement.

Fully Equipped
Providing safe and caring environment with state-of-the-art facility.